frankencat vintage sweatshirt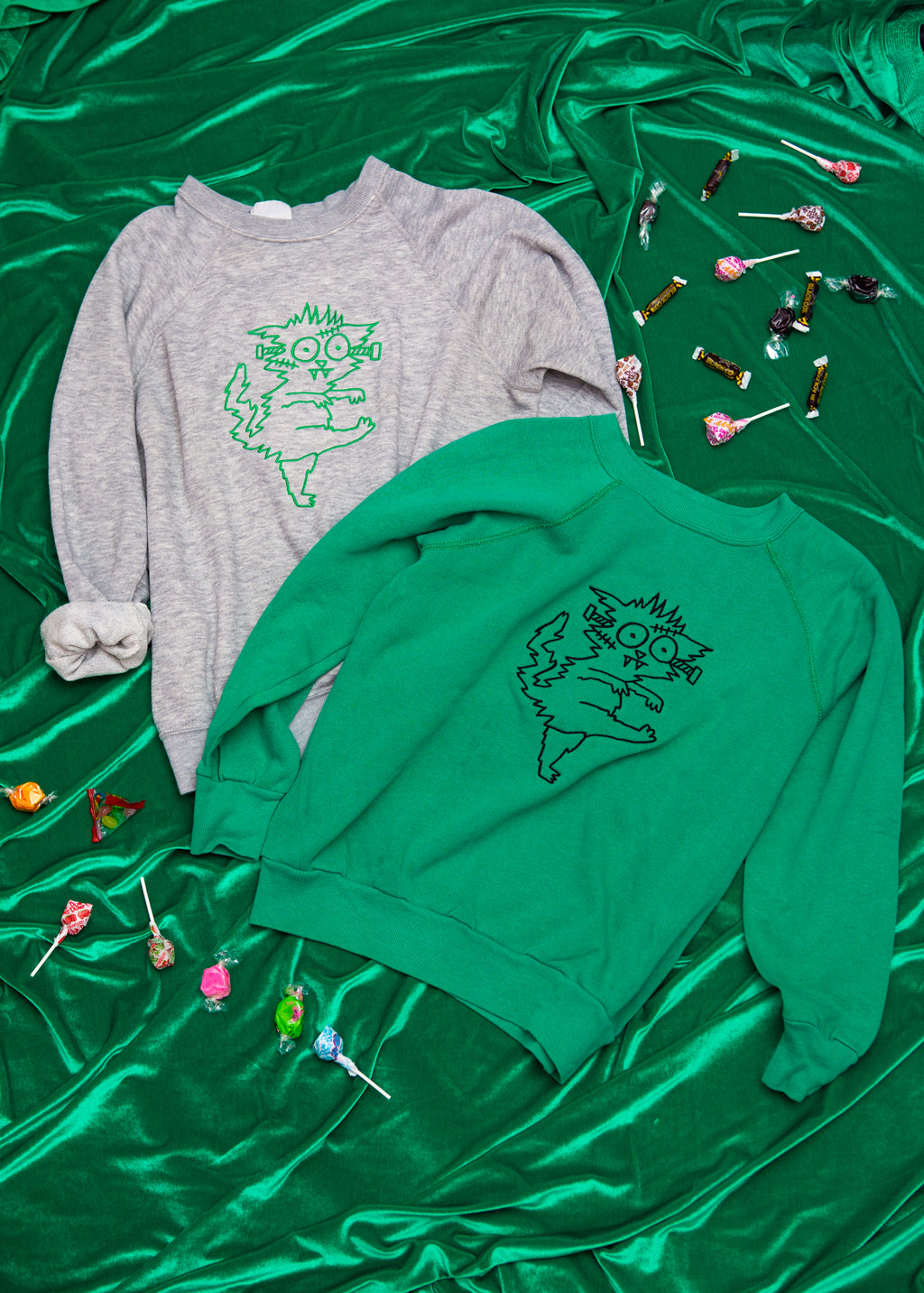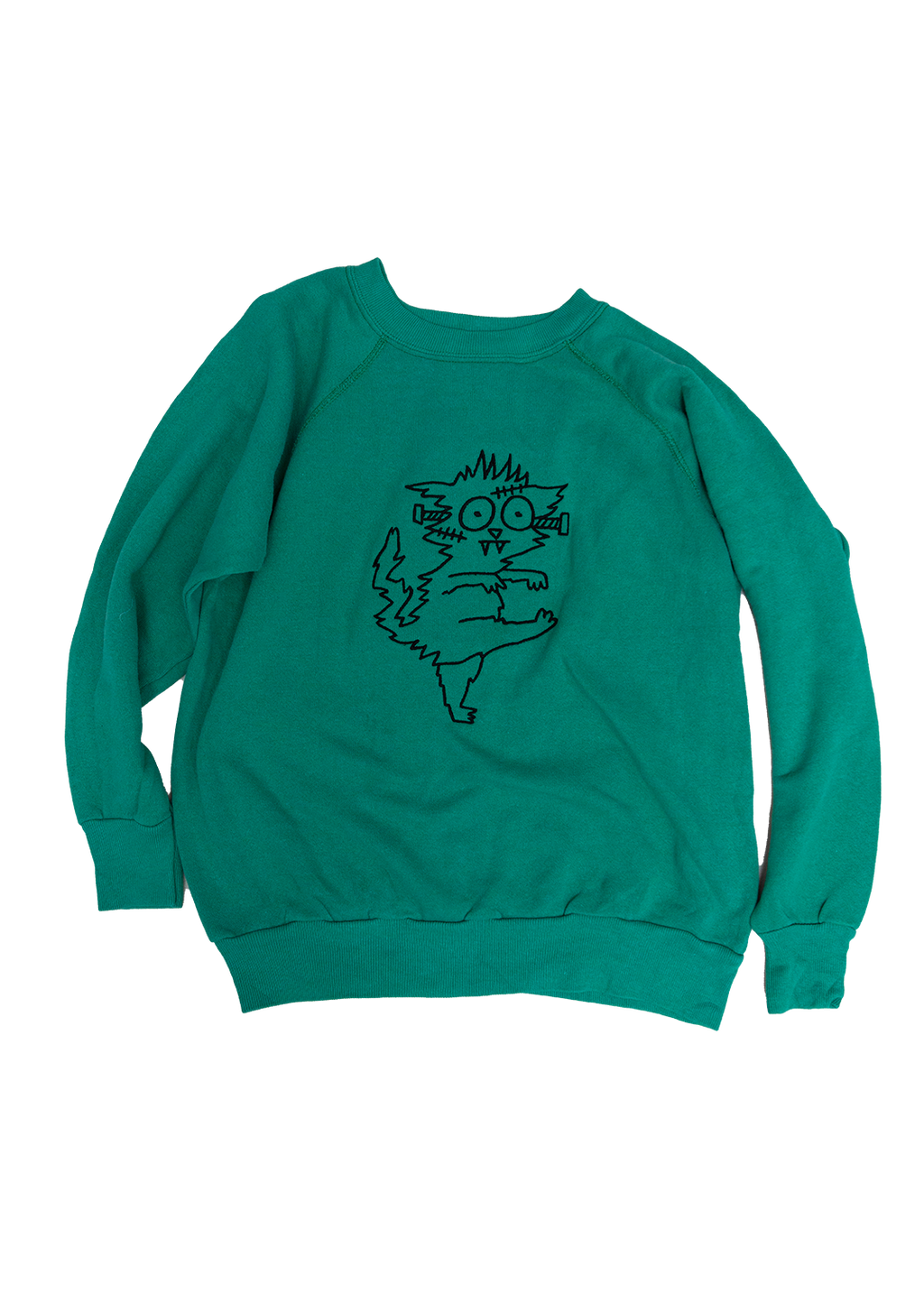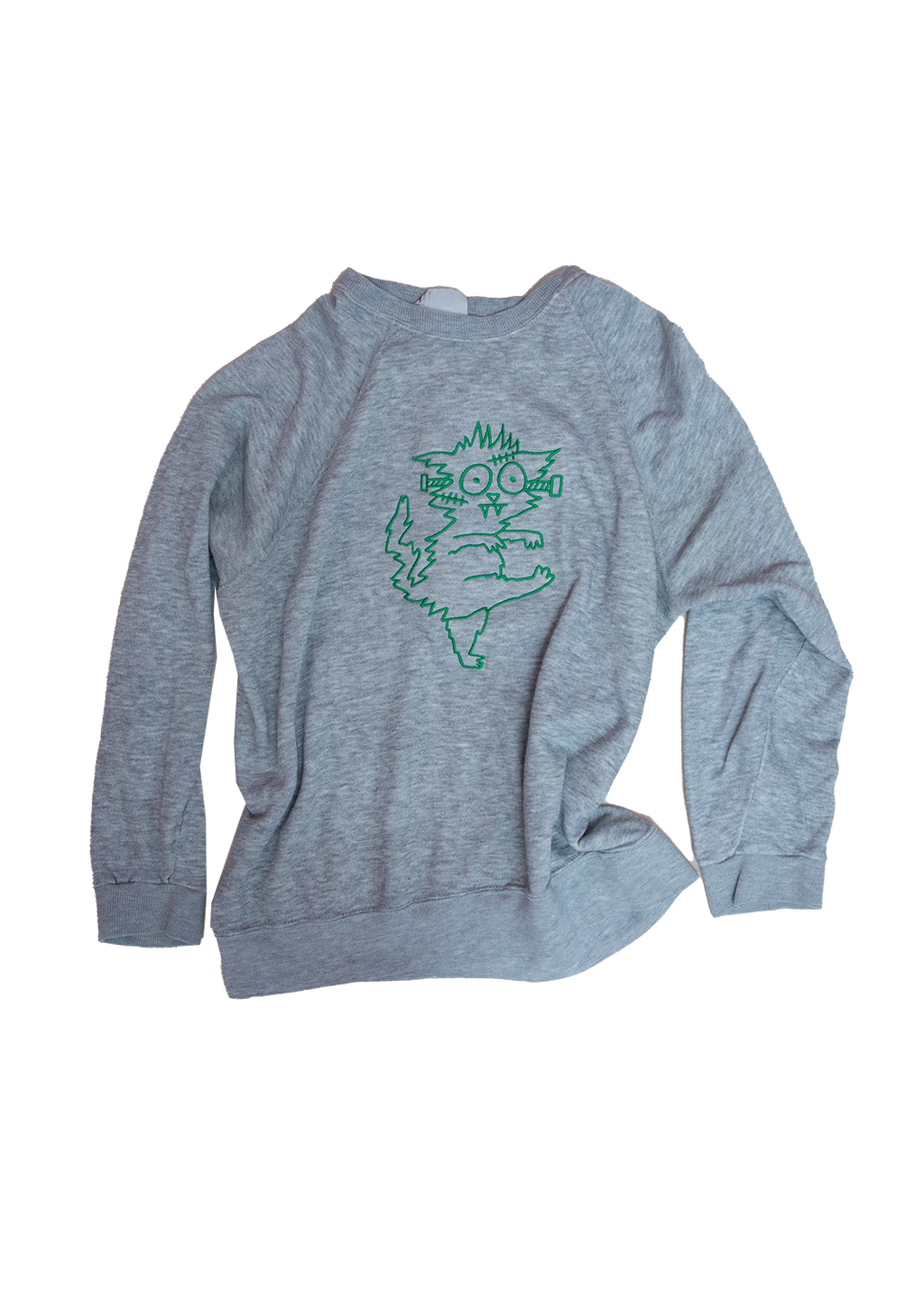 iT'S ALiVEEE!
vintage sweatshirts in either shades of kelly green or heather light grey
sourced & embroidered in DTLA
wash cold with like colors, embroidery backing paper will soften and wash away over time
please note: some of these sweatshirts may have flaws/stains/imperfections/discolorations. these are secondhand sweatshirts anywhere from 10-40 years old (or more!) and more often than not were worn for household projects. expect a patina! all sweatshirts are sold AS IS!

double pit-to-pit measurement for full bust
| | pit to pit | length could be anywhere between... |
| --- | --- | --- |
| xs | 17.5" - 18.5" | 24" |
| small | 19" - 19.5" | 21" - 24" |
| medium | 20" - 22" | 21" - 26" |
| large | 22.5-23.5" | 22" - 27" |
| XL | 24" | 22" - 26" |
| 2XL | 25"-27" | 24" - 28" |
| 3XL | 28" | 26" |
| 4XL | 29" - 30" | 24" - 27" |