sagittarius velvet poster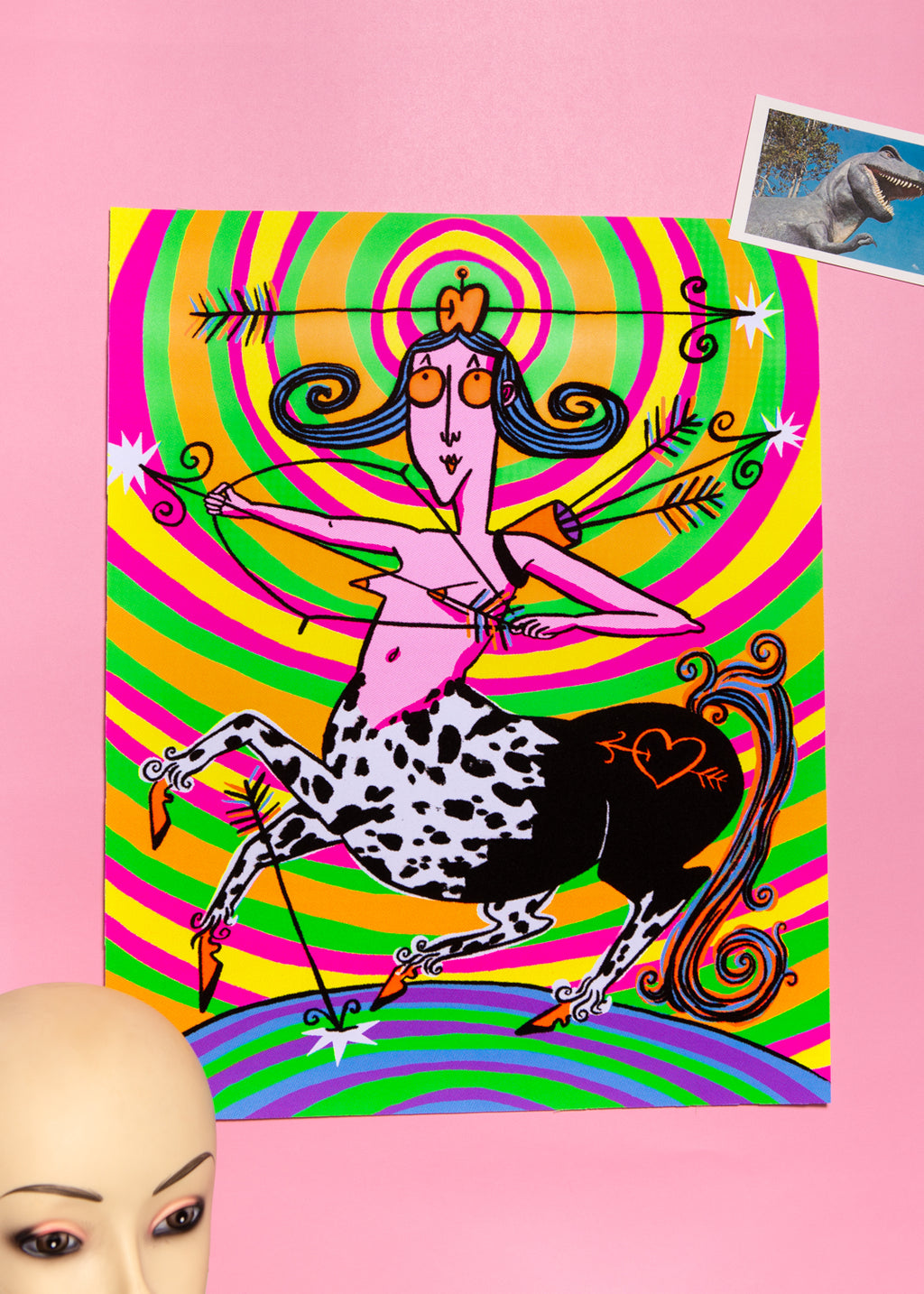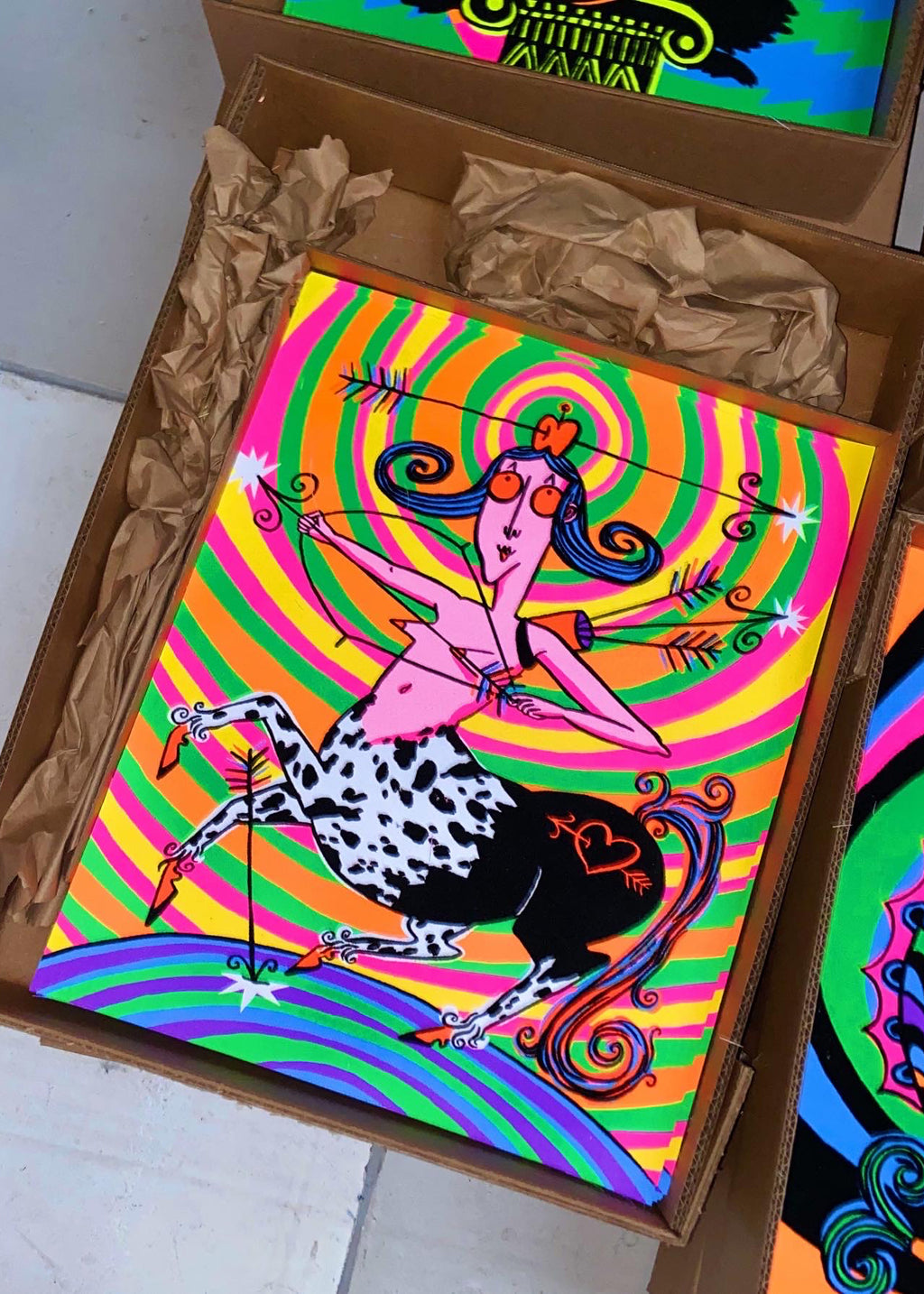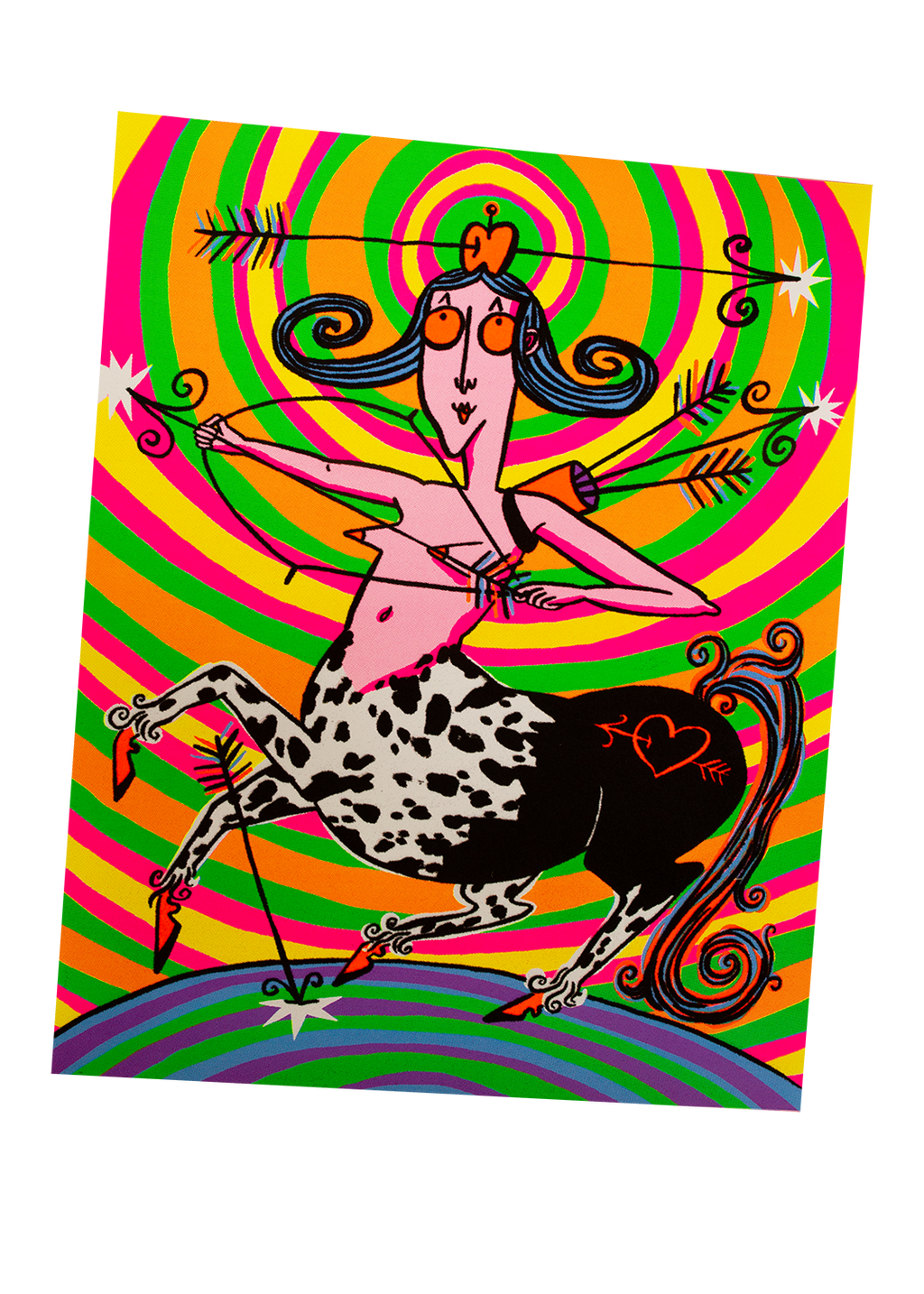 sagittarius: the pilosopher! november 22 - december 21
flocked velvet poster screenprinted with neon inks that fluoresce (word?) under blacklight or just pop during normal light!

edition of 250 printed in the USA

16" x 20"
please note: may ship separately from other items
colors may vary somewhat from what you see on screen! neon colors are notoriously difficult to capture on camera!