custom airbrushed pet portrait tee (holiday pre-order)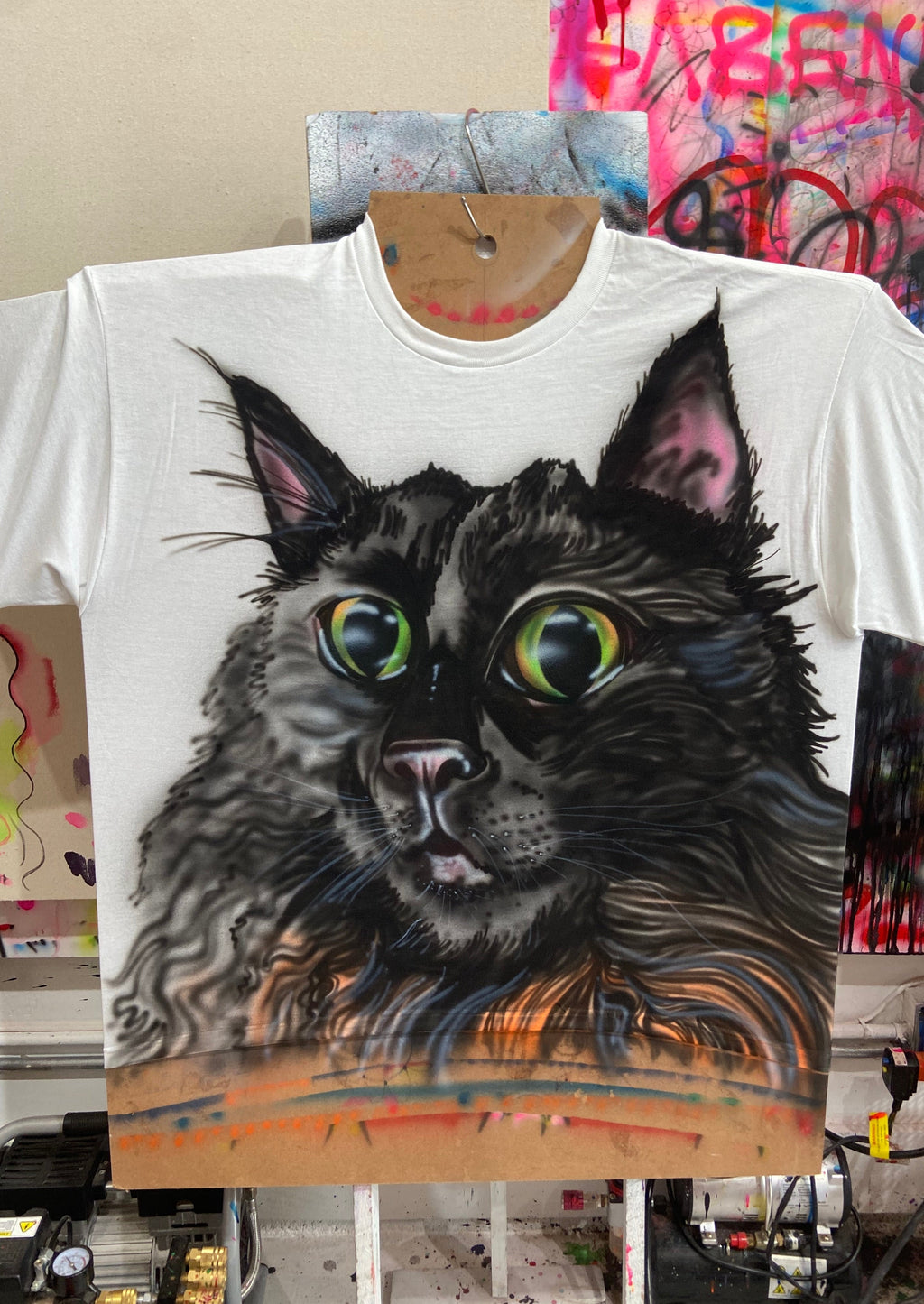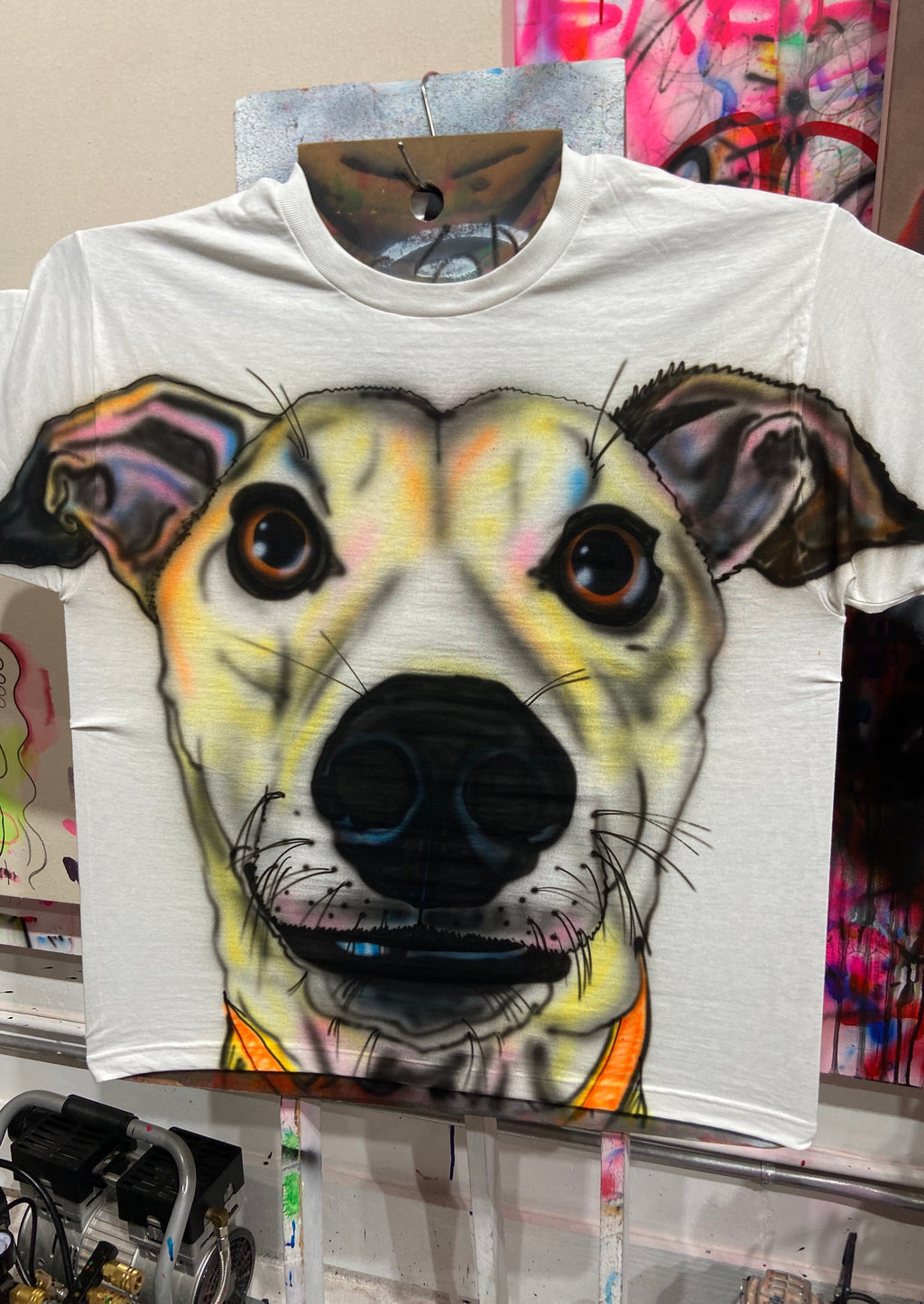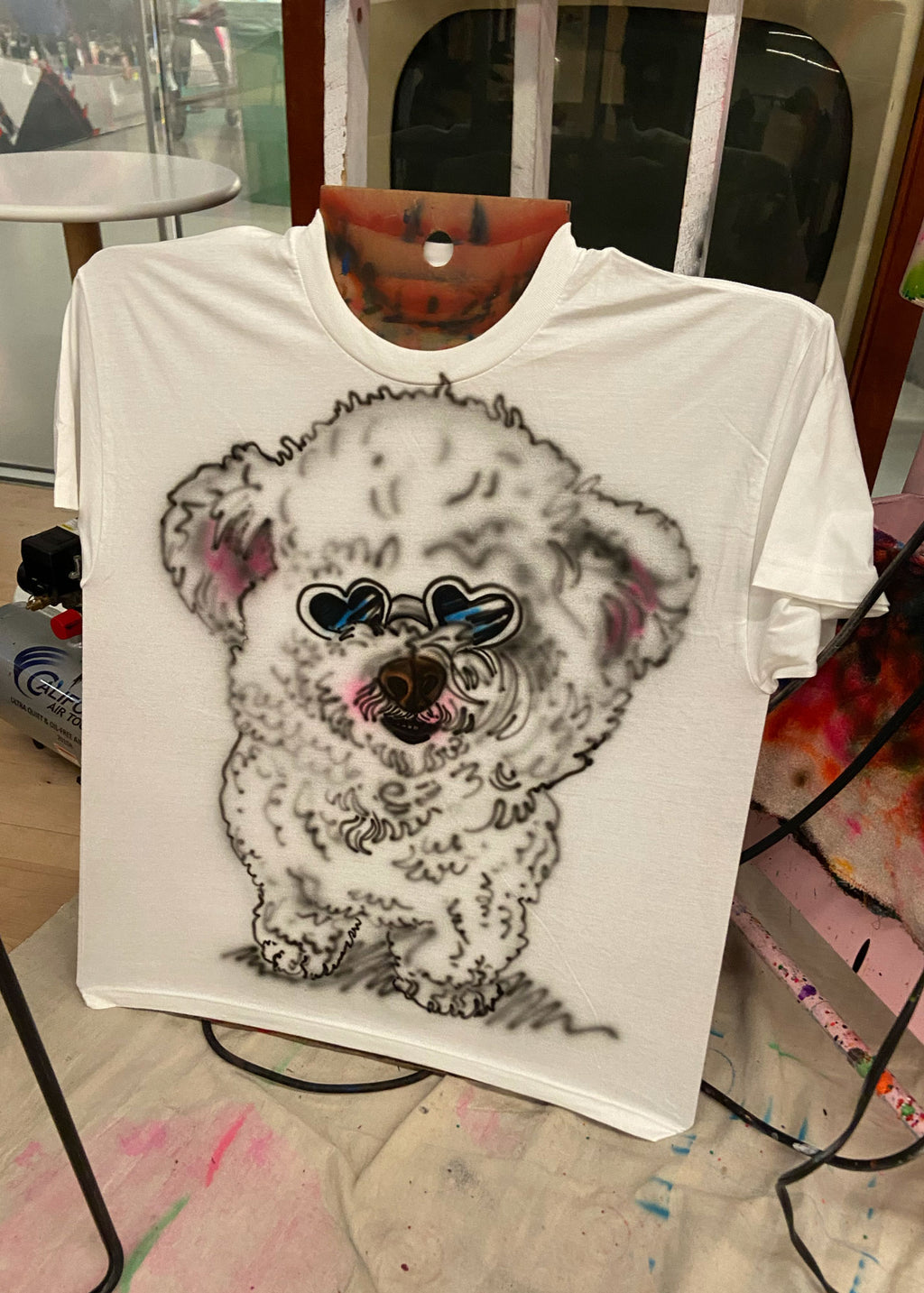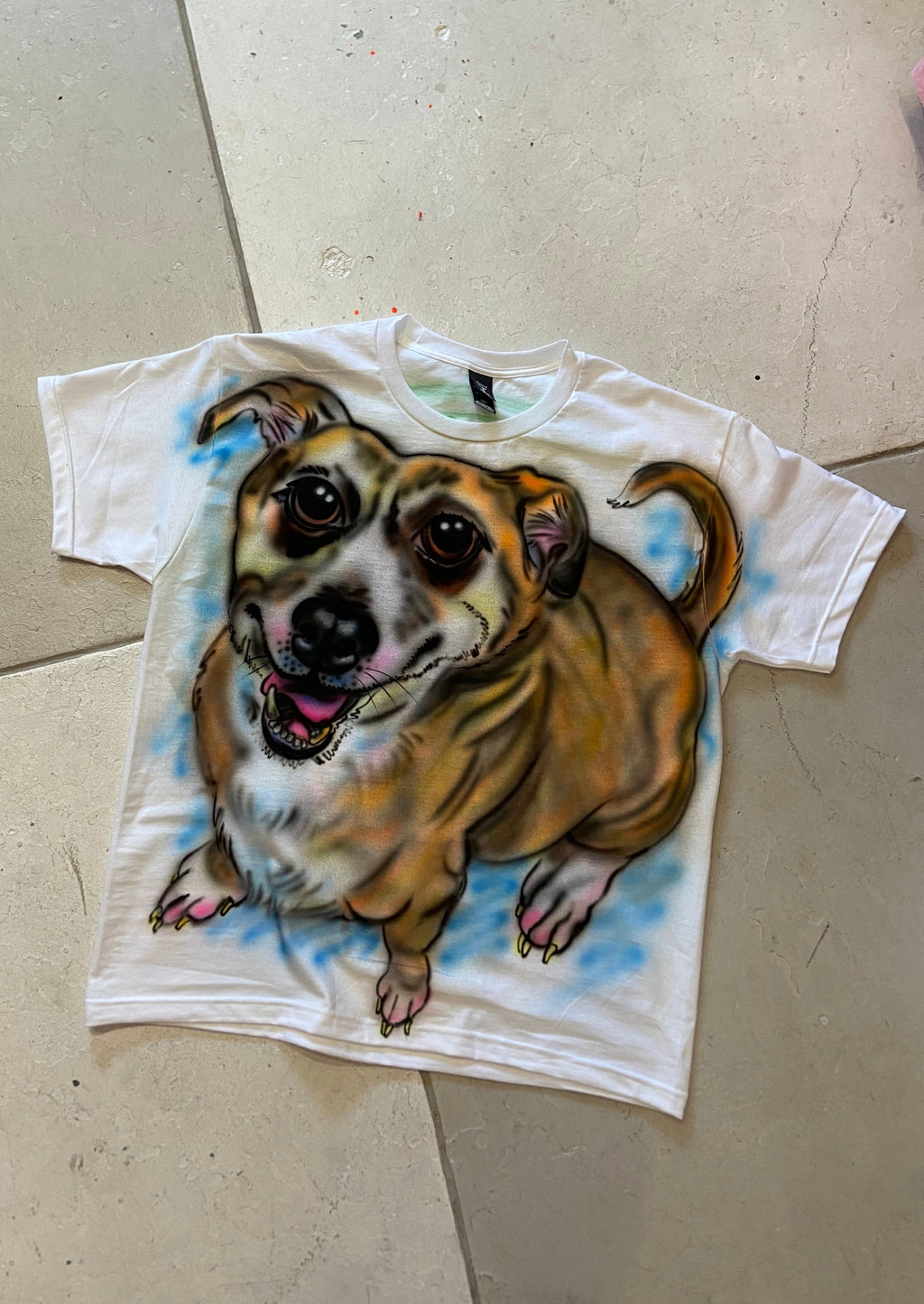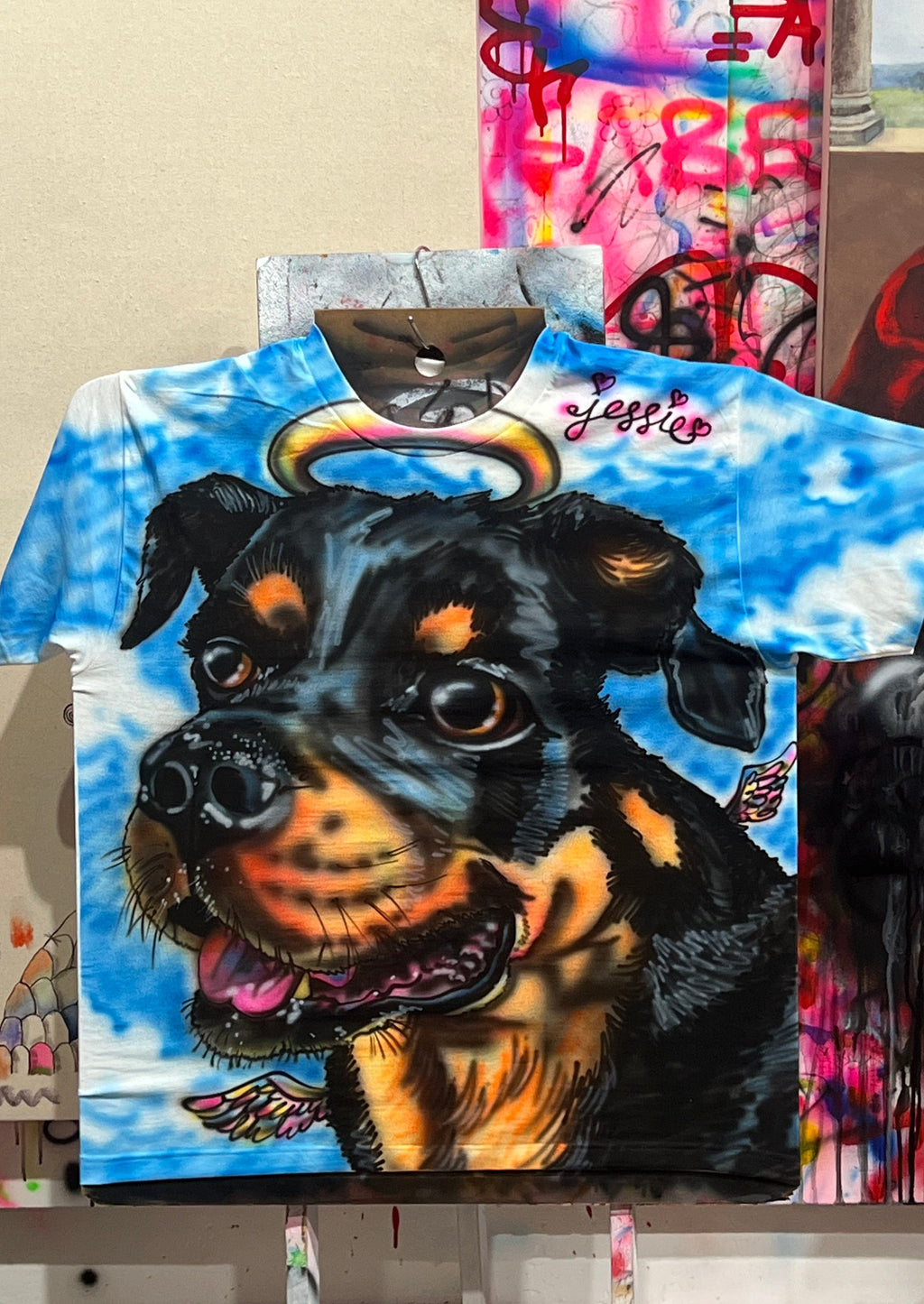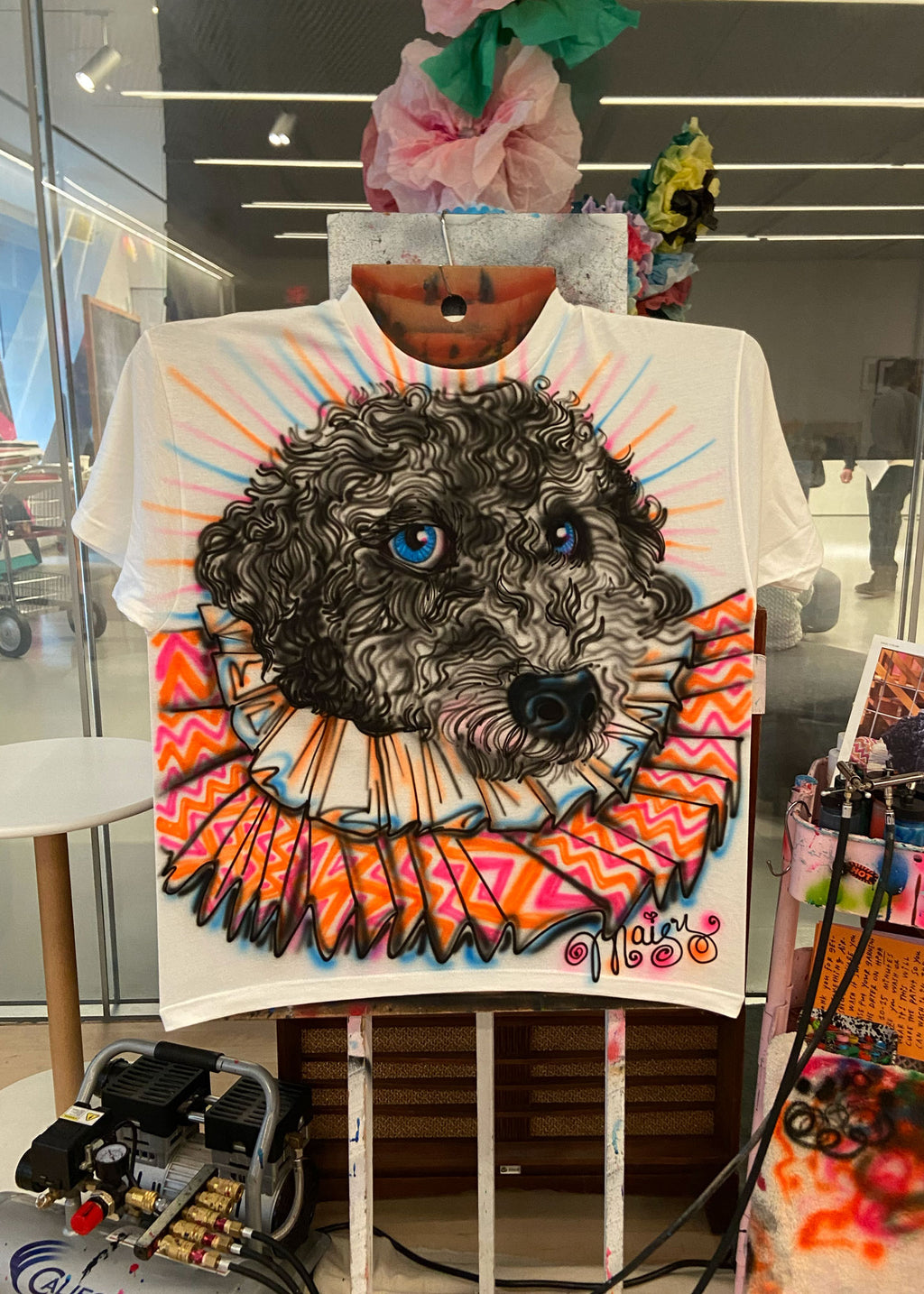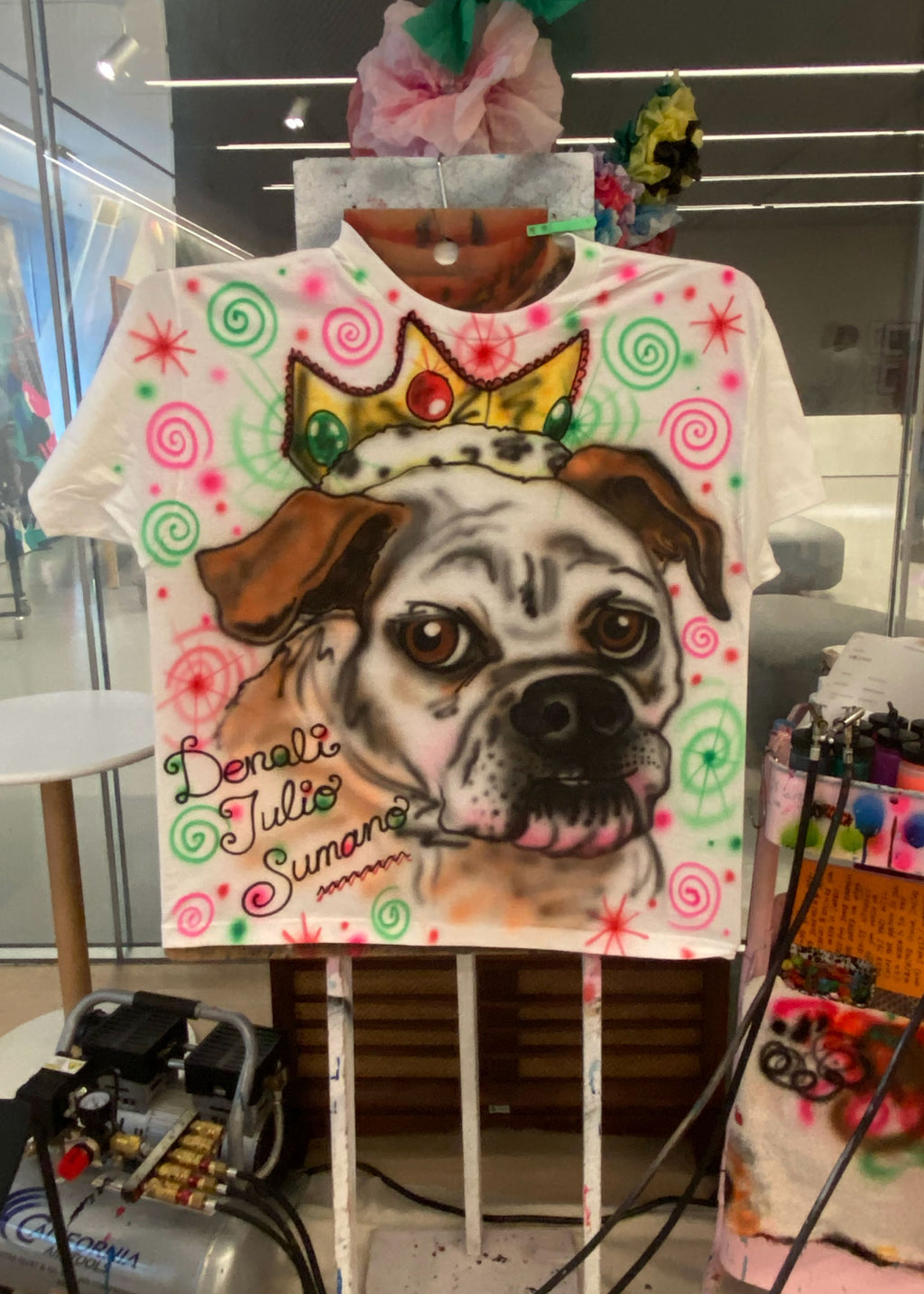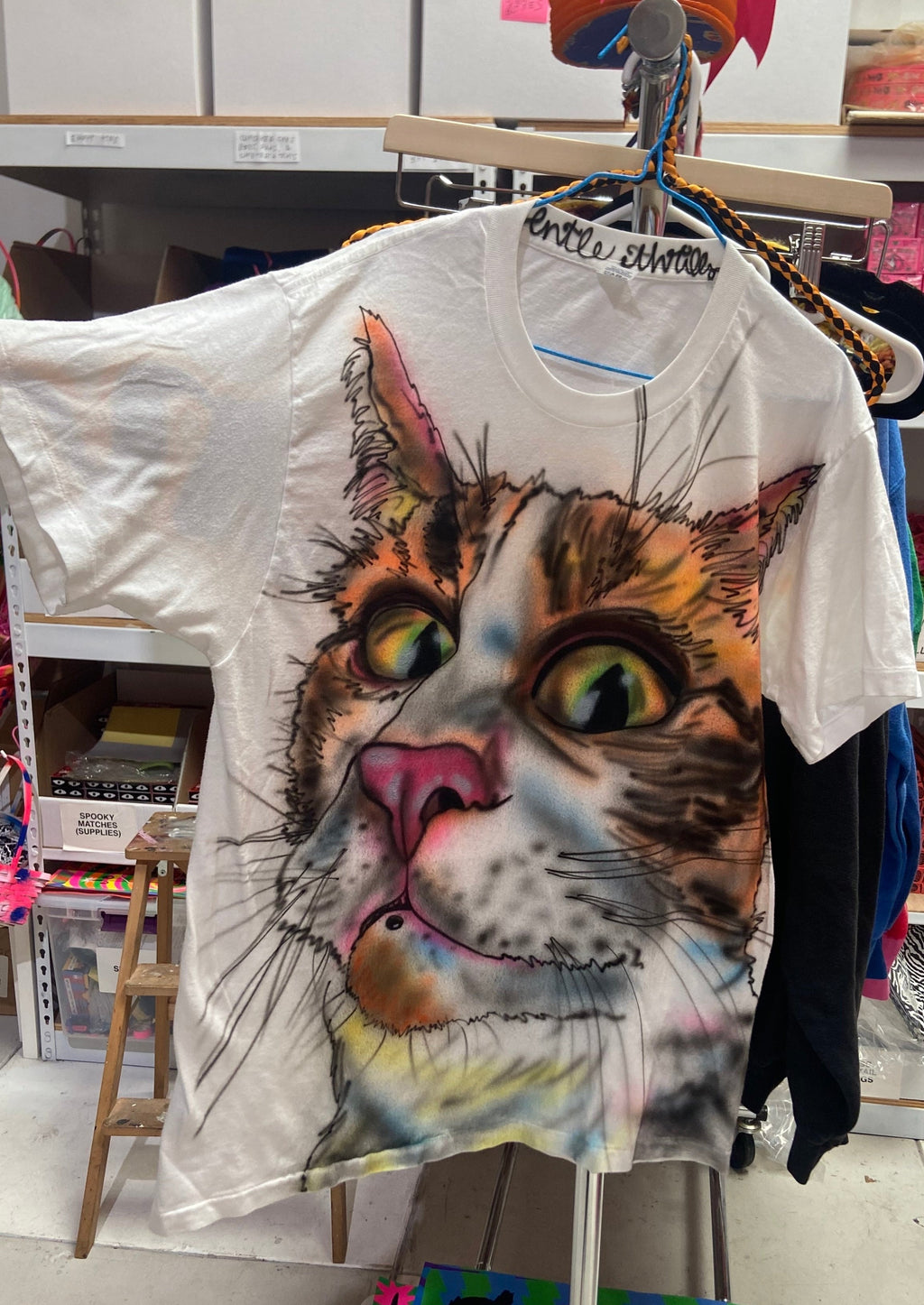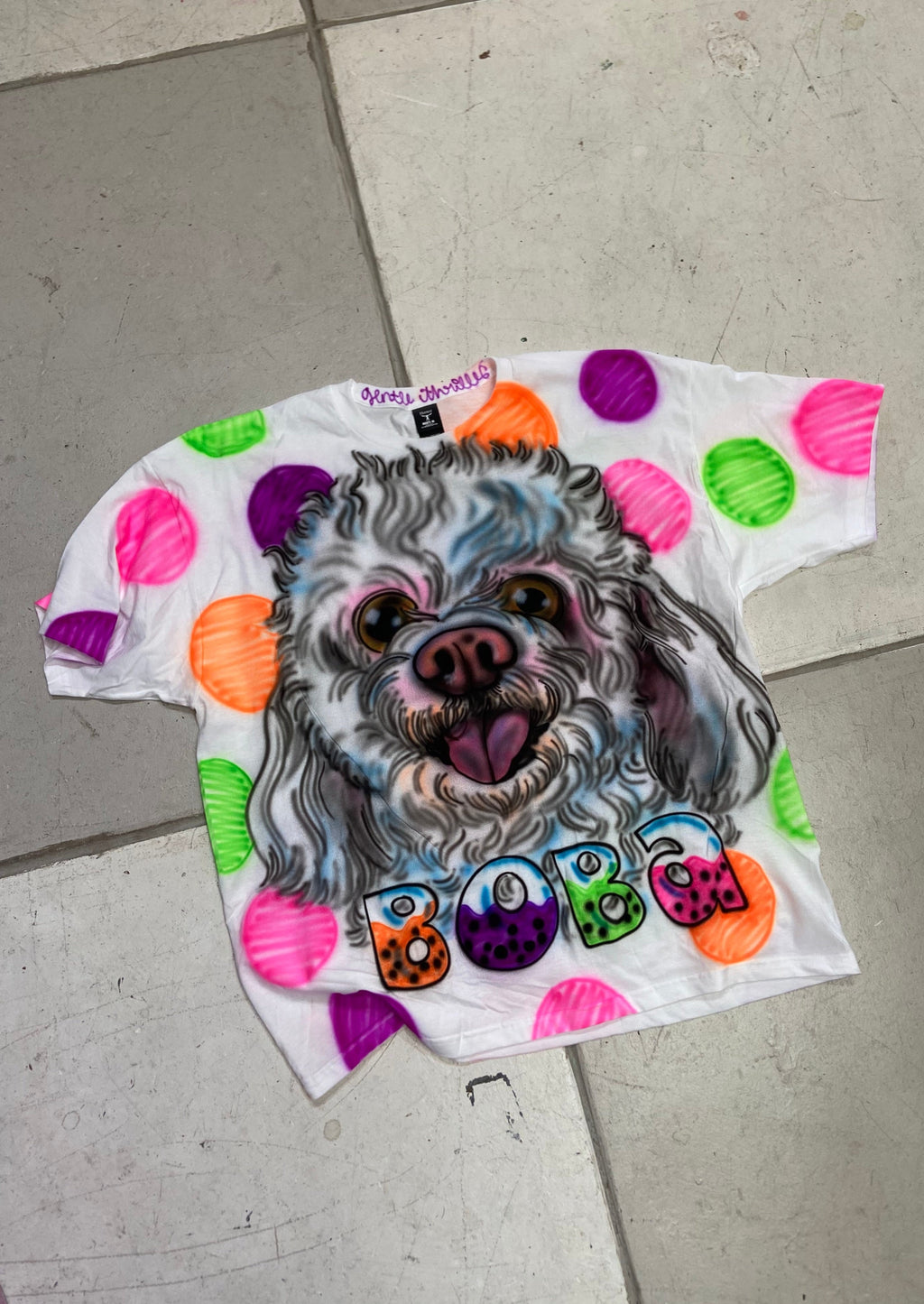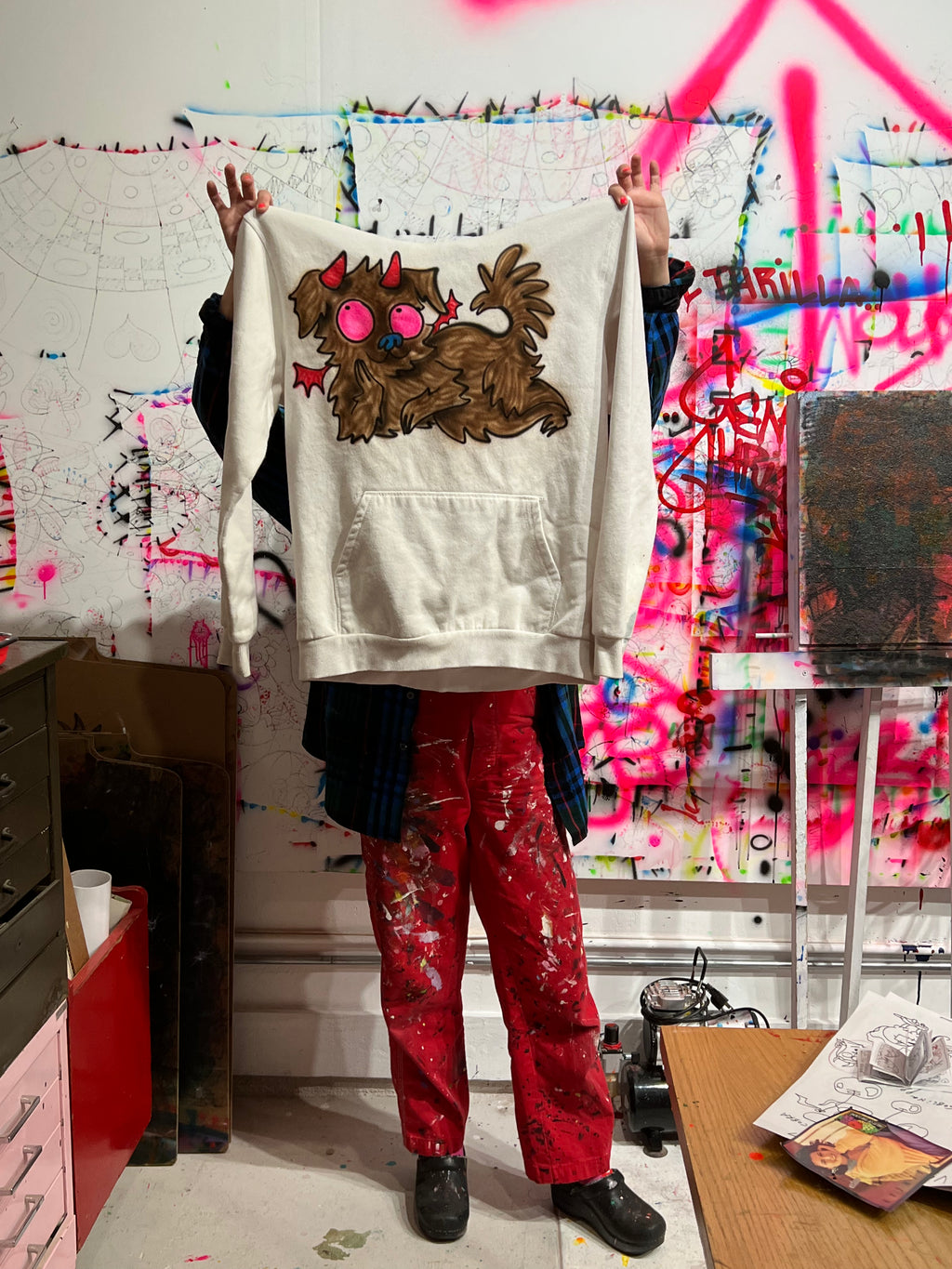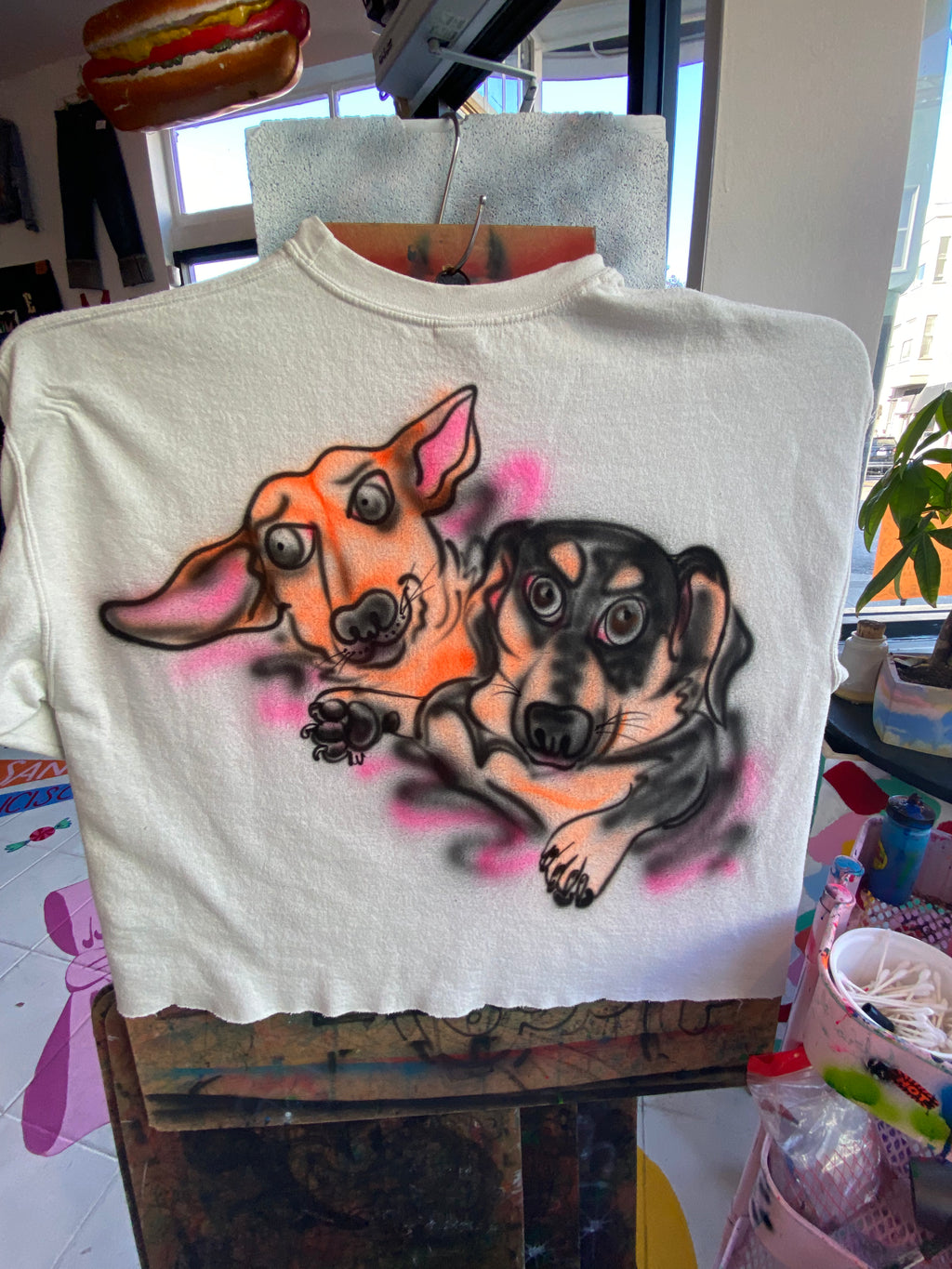 PLEASE READ THIS ENTIRE DESCRIPTION BEFORE YOU MAKE YOUR PURCHASE!
PRICING: our stupid website is not updating prices when you look at the listing, but the price will be correct in the cart and when you check out!
this listing is a pre-order for a custom airbrushed pet portrait tee which will ship mid-november!
i am happy to airbrush ANY type of pet: dogs, cats, frogs, pigs, alpacas, raccoons, cows, ferrets, rats, fish, lizards, tortoises, stick bugs, etc. as long as you send me a good picture!
there are 2 styles available:
caricature style is slightly less expensive and is exactly what it sounds like--a cartoon version of your pet done in simple black line with some color. the last 2 images are the example of this style.
realistic style is the style i usually do--i work directly from your images and do full linework, shading, and color. all of the images except the last two are in this style.
the art direction (AKA the layout, font for the pets name, and colors) will be dealer's choice inspired by what you share with me!
after ordering, i will send you a link to a google form which must be filled out by october 15th at 11:59 p.m.
if you have any questions, please email info@gentlethrills.com :-)
if you purchased other items along with this tee, they will be included with the tee when it ships.
slots are VERY LIMITED and this listing will close when i have maxed out what i have time and availability for!